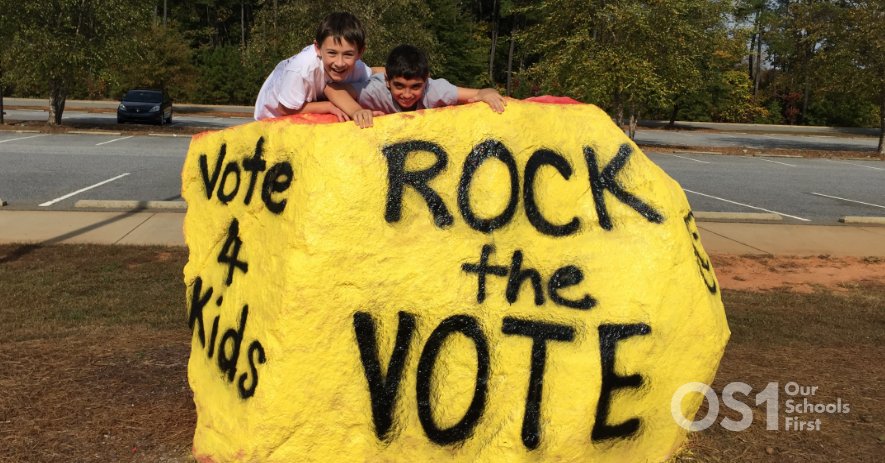 NO. 5: Our schools are thriving.
LOCAL NEWS
Groundbreaking at NIHS and SIHS
A few weeks ago, Our Schools First was on hand at North and South Iredell High Schools to celebrate breaking ground on a pair of performing arts buildings that will bring incredible opportunities to both campuses. Read more.
ICYMI: Cool Spring Elementary Opens On Time, Under Budget
It's an odd thing to say, but it was only a few years ago that students at Cool Spring Elementary had to wear their winter coats to class because their schoolhouse lacked reliable heat. Now, those students celebrate a beautiful new facility, paid for by the 2014 Education bond referendum, that was completed on time and under budget. Read more.
Chronicle of Higher Ed profiles Mitchell Community College
Last month this prestigious journal shared a lot about Mitchell's history, including how our celebrated community college has worked hard to make it through adversity and adapt to new environments. Also featured: the new Health and Human Sciences facility provided for by the 2014 education bond referendum. Read more (subscription may be required).
Further, MCC launched a manufacturing institute and announced upcoming facility projects at its Statesville and Mooresville campuses thanks to the 2016 statewide higher ed bond. Read more.
Melissa and Mike Neader Donate $100k in Equipment
When local restaurateurs Melissa and Mike Neader decided to completely overhaul one of their McDonald's franchises, they discovered a great way to support local schools: donating more than $100,000 in kitchen equipment. Read more.
More than a dozen Iredell teachers win Bright Ideas grants
The grant program, sponsored by Energy United, awarded thousands of dollars in grants to local teachers in support of their submitted projects. Read more.
I-SS students unite against bullying
Area middle and high schoolers gathered for the day-long 2016 IGNITE Summit, where they discussed bullying at school and talked through strategies to improve their environment. Read more.
STATE NEWS
Teacher turnover numbers lacked a critical measure
Last month's news that teacher turnover had dropped some five percentage points was celebrated as a big win for NC public education–but the way teacher turnover was measured changed shows the decrease was much smaller. Read more.
And read why teachers around the country are calling it quits. (Via NPR)
EdWeek: NC among states still spending less on education post-recession
According to data comparing a six-year spread from 2008-2014, North Carolina is among thirty-five states that have yet to reach their pre-recession spending levels for public education. Read more.
Send us your feedback
Be sure to let us know what you think. Send your thoughts to info@ourschoolsfirst.com.